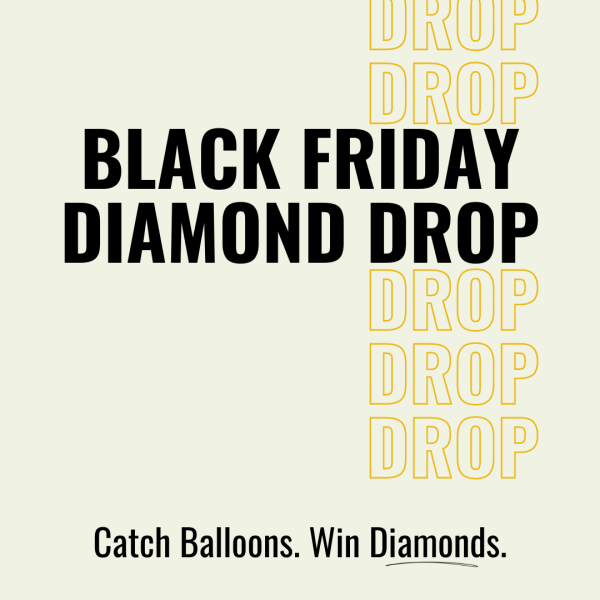 Black Friday Diamond Drop
Nov 26, 2021 - Nov 26, 2021
11:00 am - 01:00 pm
Center Court, Black Friday
11:00am Santa Arrives
11:30am Balloons Drop
Santa Claus is coming to town! Santa arrives at Northpark at 11am on Black Friday with his friends from the North Pole and a few princess friends! The first 100 friends to visit Santa and purchase a photo package will receive a FREE teddy bear from Santa himself!
Then, join us in Center Court at 11:30am for the Black Friday Diamond Drop!
How to Play: Pop the dropping balloons for tickets, after all the tickets are claimed, we will draw winning tickets for amazing items like Gift Cards, items from stores and the Grand Prizes of a Diamond Ring from Reed's Jewelers and a Diamond Necklace from Reed's Jewelers!